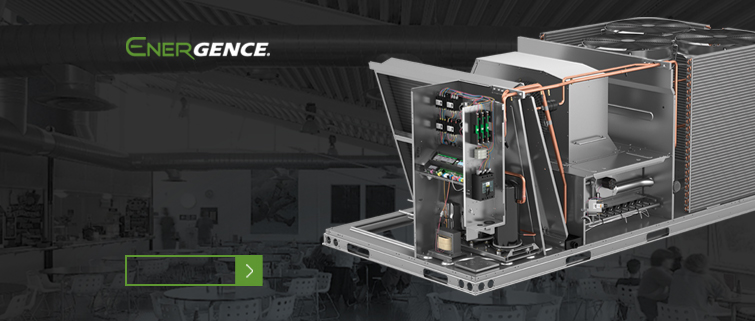 January, 2015: Lennox showcased its new VRF (variable refrigerant flow) technology and Ultra Innovation to 62,000 engineers, contractors, facility managers, manufacturers and distributors at the AHR Expo in Chicago.
VRF – the company's latest launch – offers commercial HVAC systems that require less energy, less space and less structural modification than competing systems, while providing a versatile, flexible solution that's perfect for a wide range of offices, workplaces, buildings, and retail environments.
By giving a building the ability to create independent temperature control and localized comfort, VRF is able to help every occupant enjoy an ideally cooled or heated and humidified area, making commercial HVAC customization efficient and easy. Moreover, due to its ability to spread the load throughout an entire structure, VRF provides cost and power saving advantages.
Lennox's Energence ultra high-efficiency rooftop units are the lightest, quietest and most efficient in their class, offering unrivaled intelligence. They combine the newly enhanced Prodigy Control System with the highest efficiency on the market to achieve a low cost of ownership. Having been designed to help buildings qualify for local utility rebates and LEED points, these ultra-efficient rooftop commercial HVAC units are rated up to 13.9 EER and 21.5 IEER. In addition, they help reduce structural engineering expenses by being up to 42 percent lighter than competitive units in the same class.
Our team at Winter Haven Air Conditioning has been serving Polk County, FL for 25 years. Family-owned and operated, our company's services include air conditioning and heating installation, repairs and maintenance. We've built up a reputation of honesty and reliability, and when it comes to prices, we know we'll beat the rest! Contact us today for more information.