Heating, Winter Haven, FL
When the temperatures drop in Winter Haven, FL, you will want to make sure you have an efficient heating system.
Most people in Winter Haven, FL are concerned with their air conditioning system, since we don't often get cold enough to worry a lot about heating, but on those few days from November thru February when the temperatures can drop, you are probably quite happy if your heating system works. If you are like most Florida residents, however, you really hope you don't have to turn it on because you dread that high electric bill. It can cost as much for one week of heating as it does for an entire month of air conditioning, especially with an older system.
At Winter Haven Air Conditioning™, we strive to provide the most efficient options available for heating, so your family can be comfortable while you are comfortable with your budget. Between your energy savings running the air conditioning in the summer and running the heating system during the winter, you could recoup the cost of a new heating and cooling system in just a few years. This is especially true if you have a system that is more than 10 years old, as the newer systems are rated much better for efficiency. Give us a chance to give you a free estimate. With our pricing, we guarantee to beat any licensed air conditioning contractor's proposal in the Winter Haven area, so you could be saving money right away.
If you have a newer heating system, we can help you out there, also. You will want to protect your investment with the recommended routine maintenance, and we offer very affordable preventative maintenance agreements. We also handle other heating issues, such as furnace repair, heat pumps and commercial HVAC systems. Call us today for our USA "Ultimate Savings Agreement" – you won't be disappointed!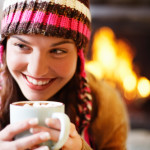 As your dependable local heating contractor, Winter Haven Air Conditioning™ features a full line of heating services and equipment for your home or business. We strive for excellence in everything we do. We want all our customers to know that no matter what type of heating or other HVAC service they need, they can count on us to stand behind our work. Because quality craftsmanship is important to us, we always guarantee our work. Read More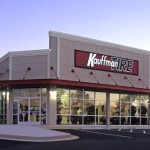 You'll need an HVAC contractor that can handle your commercial heating installation from the ground up. Not only do our expert installers have extensive experience putting in these systems for various business establishments, but our mechanical engineers are highly competent in designing the most efficient and cost-effective system for your commercial environment. Read More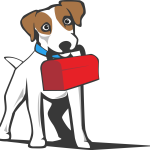 Call now (863)-293-3660 and ask about signing up for the Ultimate Savings Club. Once you've called Winter Haven Air Conditioning™, you'll realize that we provide you with services and options, second to none. It is truly our desire to serve you with this preventative maintenance, so that you stay comfortable over the years.We look forward to showing you the Winter Haven Air Conditioning™ difference! Read More