Small Commercial Air Conditioning, Winter Haven, FL
We take all of your concerns into account when we set up a small commercial air conditioning system in Winter Haven, FL and the surrounding areas.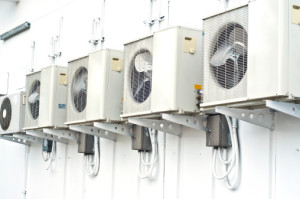 Small commercial air conditioning is in some ways similar to residential, but in most ways, it is quite different. What is similar is that you want your system to operate as efficiently as possible in order to enjoy the lowest utility costs you can. Keeping a company on budget is just as important as keeping your household budget, on course. In fact, it may even be more important, since many households might be relying on the profitability of your company. Another way small commercial air conditioning is similar is in regards to the desired results. In both cases, you want comfort and lowered humidity. How to get that result is where the differences come in.
At Winter Haven Air Conditioning™, we recognize that your Winter Haven, FL business operates differently than your home does, so we work to make our small commercial air conditioning systems rise to the challenges involved. One of the challenges is making each small commercial air conditioning system work for your unique business. For example, a company with few customers or employees coming in and out of the building each day won't have the same draw on the system as one that has the doors open all the time. We take this type of situation and any other concerns into account when we set up a small commercial air conditioning system. It is this personalized service that sets us apart from our competitors in the small commercial air conditioning industry.
If you are looking for a new install, replacement, maintenance or repair, give us a call. We offer emergency repair service 24 hours a day, 365 days a year because we know if your air conditioning goes down, it can cost you business. We will respond quickly and work quickly to get you up and running again.