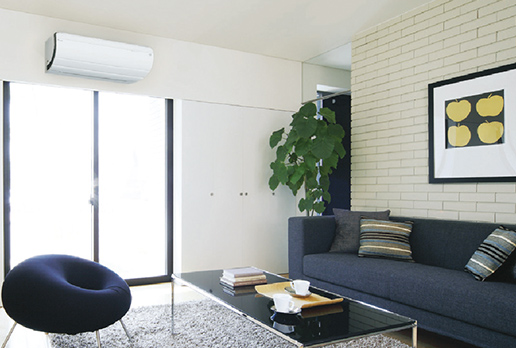 It's true; most of the sounds that your Daikin air conditioner makes are not a sign of malfunction. Let's go through them, so you can be absolutely sure.
Sound of water flowing happens when the refrigerant flows in the air conditioner.
Clicking sound occurs when the electrical parts are engaged, or the valve is controlling the refrigerant.
Pinging sound occurs when the AC is slightly shrinking or expanding due to temperature change.
Whooshing sound happens when the refrigerant flow changes in the air conditioner.
Bubbling sound occurs when air from the outside flows into a room through the drain hose when a strong wind blows or when the ventilation fan runs in a closed room. This sound is often heard in draft-free apartments or houses due to varying pressures between the outdoors and indoors. You could have an air-cut drain plug installed on the drain hose to stop the flow of outdoor air. This job can be done by the Daikin dealer where you purchased your air conditioner.
AC Emits a Noise during Humidifying: The sound changes because the humidifier fan starts and stops the operation repeatedly. The fan will continue rotating for three minutes after operation stops to protect the AC.
Note: If any sounds or noises other than these occur, contact your local Daikin dealer right away.
Our team at Winter Haven Air Conditioning has been serving Polk County, FL for 25 years. Family-owned and operated, our company's services include air conditioning and heating installation, repairs and maintenance. We've built up a reputation of honesty and reliability, and when it comes to prices, we know we'll beat the rest! Contact us today for more information.