Allergy Control, Winter Haven, FL
We provide a few different solutions for allergy control in Winter Haven, FL, including indoor air quality testing, HVAC filters, ultraviolet light filtration, and routine HVAC maintenance.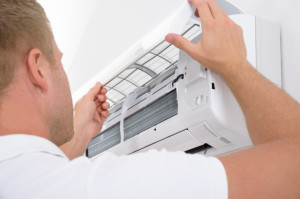 Are you fighting allergies in Winter Haven, FL? You may not have thought about your HVAC system as being a solution to your problems, but it can be.  If you think about it, your HVAC system controls all of the air flow inside your home.  Usually, allergy or asthma triggers are airborne, so it makes sense that a solution would be available as part of the air flow system.  At Winter Haven Air Conditioning™, we provide a few different solutions for allergy control.
Indoor Air Quality Testing. If you suspect you have allergy irritants in your home but want to pinpoint just what they are or how large-scale the problem is, schedule an indoor air quality test.  We will come in and test for mold spores, pet dander, dust mites, or whatever other contaminants may be flowing through your air.
HVAC Filters. You may not realize it, but you have options when it comes to your HVAC filters.  Some filters are more efficient than others at eliminating pollutants and helping with allergy control.  Unfortunately, the filters that remove the most irritants from the air are also the ones that decrease your overall air flow.  Usually, a mid-grade filter is the best compromise.
Ultraviolet Light Filtration. Probably the best solution for allergy control that we offer is an ultraviolet light filtration system.  We'll install a UV light in your HVAC system so that it damages every microorganism that flows past.  This works continually and has the added benefit of keeping maximum airflow.
Routine HVAC Maintenance. An easy—yet important—key to allergy control is regular maintenance of your HVAC system.  Routine cleaning will prevent buildup of dust or other triggers and keep your air clean.  An added benefit of scheduling routine maintenance is that your system will run more efficiently and save you money.